For many Americans, living the "American dream" no longer involves residing somewhere in the United States – but in a European country like Spain.
While the number of Americans visiting and settling in cities like Barcelona or Madrid is increasing year on year, Valencia – Spain's third largest city – is also getting its share of attention. In fact, real estate agents are reporting an increase in the number of Americans searching for details on moving to Valencia – a trend which shows little sign of abating.
This is hardly surprising given Valencia's light and sunny climate, easygoing lifestyle, rich culture and gastronomy. And that's not to mention its affordable house prices. There are also so many other aspects of living in Valencia that keep Americans flocking to its shores. We take a look at these factors below.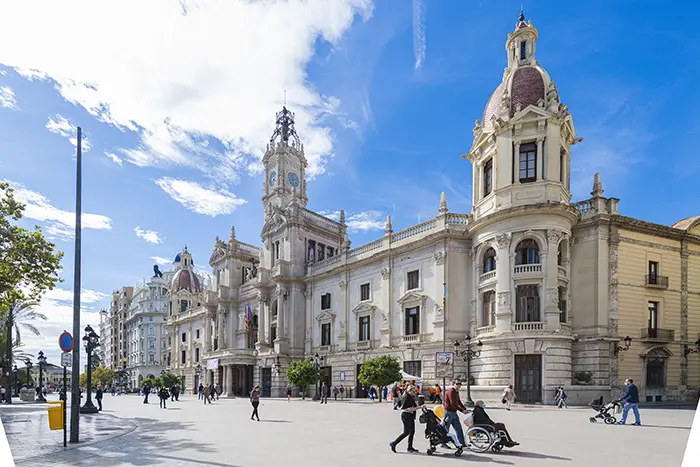 Low cost of living
If you were to compare Valencia to a place in the US, you might choose somewhere like Miami – a beach city where things move at a human pace.
Valencia has this – without the high price tag. For example, in Valencia, the monthly rent for an 85m2 furnished apartment in a normal area is, on average, €670 compared to $1,677 (or €1,379) in Miami.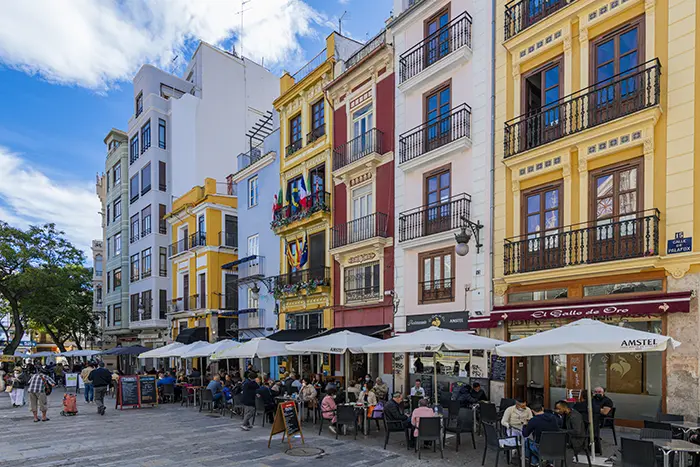 Eating out is also more affordable in Valencia. In the beautiful historic centre – where you can find a cozy cafe or tapas bar at every corner – you can get dinner for two at a fancy Italian and a nice bottle of red for €40, compared to Miami where the same meal would cost $89, (€73) or more. With most restaurants in Valencia offering outdoor seating, locals spend several days every week dining alfresco and soaking up the Spanish sun.
Work-life balance
The United States is notorious for having an "always on" work culture, with some employees clocking up to 60 hours a week at the office. In fact, according to the International Labour Organization, Americans work 137 more hours per year than Japanese workers, 260 more hours per year than British workers, and 499 more hours per year than French workers.
Employees in Spain, and particularly Valencia, on the other hand, enjoy a healthier work life balance. In Spain, the standard working week is 40 hours. And, the law ensures that employees can't work more than eighty hours of overtime a year.
Of course, working long hours in a city like Valencia is eased by the city's warmth and sunshine. Valencia enjoys 300 days of sun a year, and is said to have one of the healthiest climates in the world. In fact, many people who suffer from conditions like arthritis, depression or seasonal affective disorder, have said that moving to Valencia has had a positive effect on their health.
Also, many Americans, who often have to drive vast distances by car, have been attracted to Valencia due to its great public transport system, the opening of so many new bike lanes, and the emphasis on clean and sustainable living.
The Golden Visa program
The Spanish Golden Visa program has made many Americans' dreams of living in Valencia a reality. This handy visa enables non-EU citizens to gain residency in Spain – along with their families – in exchange for an investment in property.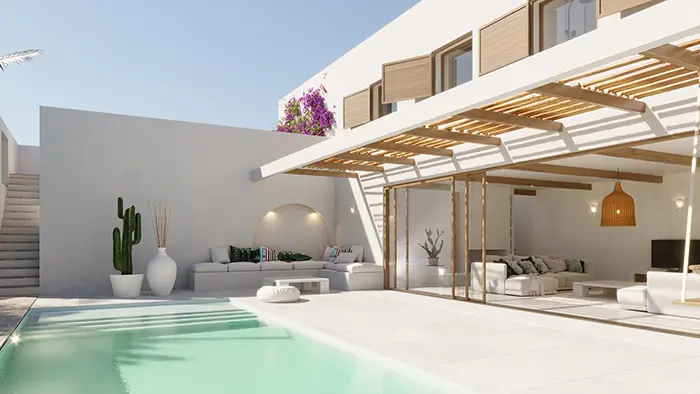 To gain this residency permit, applicants must prove ownership of real estate investment in one or more properties – for a value of €500,000 euros free of liens or encumbrances. This could be through a certificate of proficiency from the Land Registry that corresponds to your property.
Contact our team at Found Valencia for more details on the Golden Visa program. We'd be delighted to help you with your questions.
Remote working opportunities
A combination of Valencia's quaint cafes, excellent transport infrastructure and high-speed internet has been attracting digital workers for years now. Most Spanish cities, and even many small rural towns, offer super-fast broadband of speeds of 300Mbps to 600Mbps or more.
The global pandemic that we're all living through at the moment has fundamentally changed the way we all work. Many people have realised that being present at our places of work, 8 hours a day (or more!) isn't necessarily the most efficient way of getting things done. If you can work remotely in the beautiful city of Valencia, surrounded by beaches, mountains, and orangefields, with super-fast internet then why wouldn't you?
Found Valencia has been helping Americans relocate to Valencia since 2010.
Book a video call with Conor Wilde, Founder and MD of Found Valencia, to discuss your questions about Valencia and how to relocate.