If you wander along the streets of Valencia, you'll notice how romanesque structures sit comfortably next to industrial-style coffee shops and modern, geometric houses. It's this eclectic mix of architecture that makes the city of Valencia so intriguing: old coexists with the new, and the classic mixes seamlessly with the modern.
Valencia has a long architectural history, with buildings dating back to the Roman, Arabic and Christian eras, as well as newer-looking buildings from the modernist period of the early twentieth century.
Aside from its beauty and diversity, Valencia is also an affordable place to live – and is decidedly cheaper than the larger Spanish cities of Madrid and Barcelona.
In Valencia, the monthly rent for an 85m2 furnished apartment in a normal area is, on average, €699, compared to €1,113 in the Spanish capital of Barcelona.
Additionally, Valencia boasts an efficient transport network, and an array of cultural activities.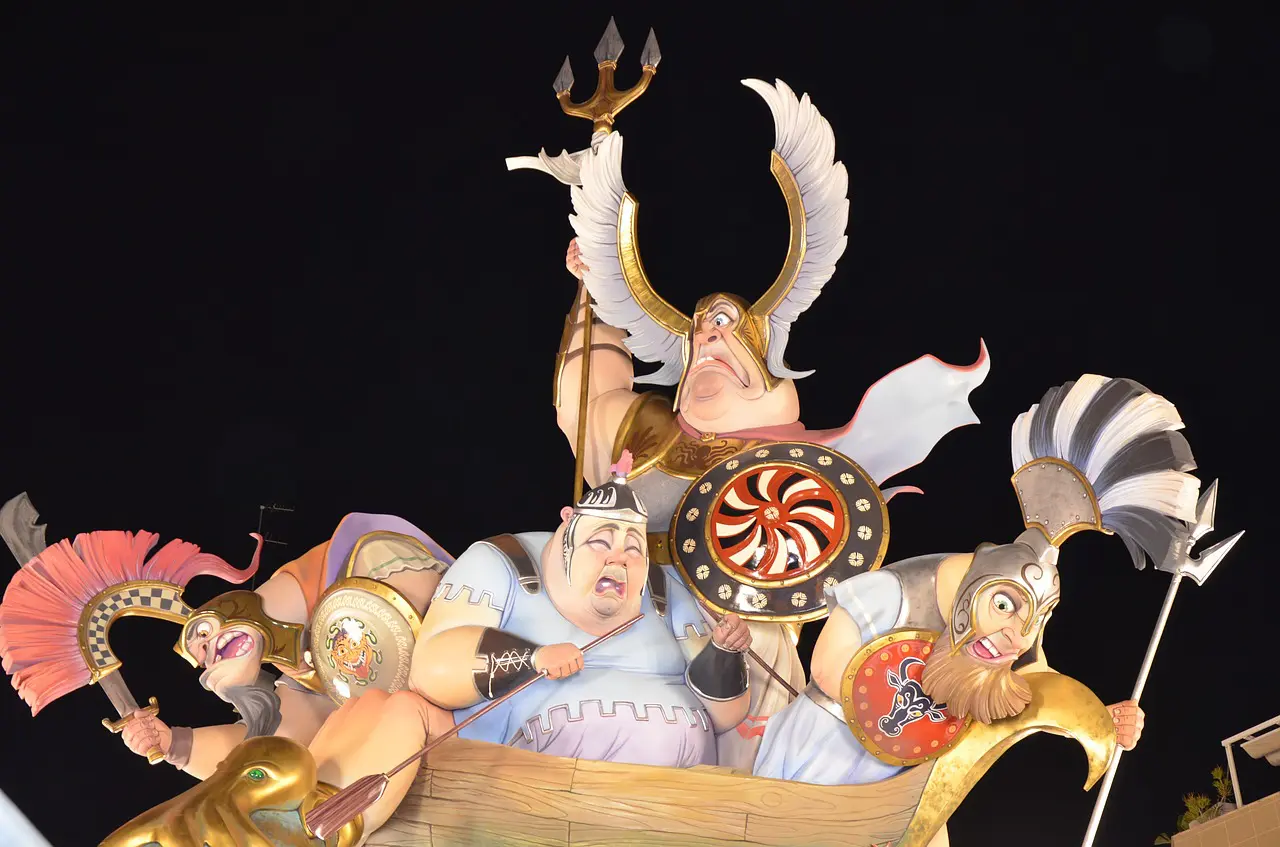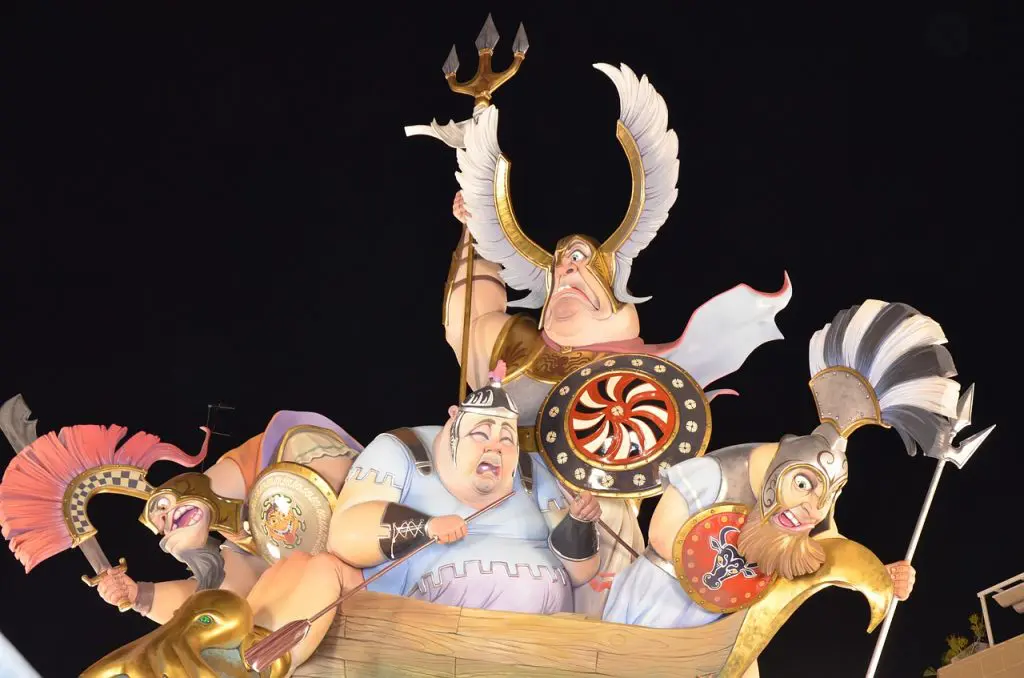 For example, the City of Arts and Sciences by the Turia riverside – which consists of a domed cinema, a landscaped viewing point, a science museum, an aquarium and a pool – is not only an architectural wonder, but the perfect place for a romantic stroll or a family day out.
To help you pick out the perfect place to live in Valencia, we've put together a list of some of Valencia's most exciting and architecturally interesting neighbourhoods to live in.
Ruzafa
If you're looking for a hip and multicultural district – with lots of bars, cafes and nightlife – then Ruzafa is the place to be. This neighbourhood is diverse in its food offering – from American-style bakeries to tapas bars and Moroccan restaurants – as well as its cultural activities. Walking the streets, you'll find tiny art galleries, indie clothing boutiques, and market stalls piled with produce.
The neighbourhood is close to the central train station station, Estació del Nord, and a 15 minute walk from the popular Turia park. It's also a favourite of international digital nomads, who move to Ruzafa to sample some of the hundreds of cafes that have cropped up in recent years.
If you're a young family, however, Ruzafa might not be the neighbourhood for you. While there are quieter streets, it's sometimes hard to escape the noise and crowdedness of Ruzafa – especially during the city's annual Fallas festival.
Mercado de Colón Area
Located in the centre of the city, Mercado de Colón is the pricier part of Valencia – where apartments can sell for upwards of a million euros!
The higher-price of apartments naturally create an upmarket vibe in this hood: the streets are beautiful and well-maintained, and there are high-end shops and excellent restaurants.
This area, however, isn't only for the rich. Depending on what you're looking for, you can find apartments from €600 per month.
Mercado de Colón Area is one of the safest neighbourhoods in Valencia, and is popular among dog walkers who love the close proximity to Turia Park.
The neighbourhood is also known for being aesthetically beautiful – with Colón Market, a striking brick-and-iron structure from 1916 that has gourmet food hall and various cocktails bars, being one of the city's most popular hang-out spots.
El Carmen
This neighbourhood is for those who love beautiful, classic architecture and a close proximity to the city centre.
El Carmen is Valencia's historic district, which is located in the city's old quarter, the Ciutat Vella. Here, you'll find narrow, cobblestoned streets, small boutiques, and quaint, hole-in-the-wall bars and restaurants.
Sites you'll walk past everyday if you choose to move here include the stunning, venerable archway Portal de la Valldigna, the impressive frescoes of San Nicolás Church, and the tiny Casa de los Gatos (or House of Cats.)
With so much to see, the area is naturally a favourite place of tourists – and the streets can get pretty crowded and noisy as a result.
However, there are still enough streets in El Carmen that many tourists seem to overlook – which offer a quieter, more peaceful, place to live.
Benimaclet
If you want the feeling of living in a small village, then the neighbourhood of Benimaclet might be for you.
Situated next to two universities, Benimaclet is less expensive than some of the popular neighbourhoods in Valencia and naturally attracts a lot of students. At the same time, there are many Spanish families living in the area that have resided there for generations, as well as expat families who have chosen Benimaclet as their place to settle down.
The area has a cosmopolitan, laid-back vibe and has a lot to recommend it in terms of culture. Nearby, you'll find a lovely park called Jardines del Real, a number of pretty squares and marketplaces, as well as quirky nightlife spots which locals say are different to anywhere else in Valencia.
The downsides of Benimaclet is that the city centre and the beach aren't able to be reached by foot. But, as long as you don't mind travelling by public transport, these places are still easy to get to. For example, a train from Benimaclet to Xàtiva in the centre takes 6 minutes, while a bus takes 9.
Mestalla
If you're looking for a quiet, affordable neighbourhood that's a little bit away from the hustle and bustle of the city centre, then Mestalla could be a good option.
Here, you can find a 3-bed apartment from €800, or a 1-bed studio for €1,000 (starting price.)
Though the neighbourhood is not as architecturally stunning as other areas, Mestalla is family friendly, with a diverse range of residents. It's also a cycling distance to Turia park and the city centre, and it's closer to the beach than all of the other neighbourhoods in this list.
What's more, Mestalla is home to the Palau de la Música which hosts orchestral concerts, and the Mestalla Stadium, which attracts hordes of soccer fans for Valencia CF games (as well as a lot of celebratory drinking).
While Mestalla is still a little scant on bars and clubs – with many locals heading to other districts to socialise – the location and value for money of the neighbourhood is still a huge draw.