Valencia is fast becoming one of Europe's most recognisable startup hubs.
Just last month, the EU Commission announced Valencia as one of the 12 finalists to compete for the prestigious title of European Capital of Innovation 2020 – a prize awarded to innovative ecosystems that address public challenges and improve the lives of citizens.
Valencian startups are also beginning to turn heads: in July this year, artificial intelligence startup QUIBIM raised €8 million to build its COVID-19 detection software, and transportation company Zeleros raised €7 million to develop a 3km test track for its energy-efficient Hyperloop vehicle.
With a population of just under one million, Valencia is a small and interconnected city that is less overwhelming and more affordable than the larger metropolises of Madrid and Barcelona.
Supported by the city's vast network of incubators, accelerators, and government schemes, entrepreneurs can make their mark on the startup scene while enjoying a blissful quality of life too.
Below, we outline just some of the reasons why startups should set up shop in Valencia.
1. An affordable and easy going lifestyle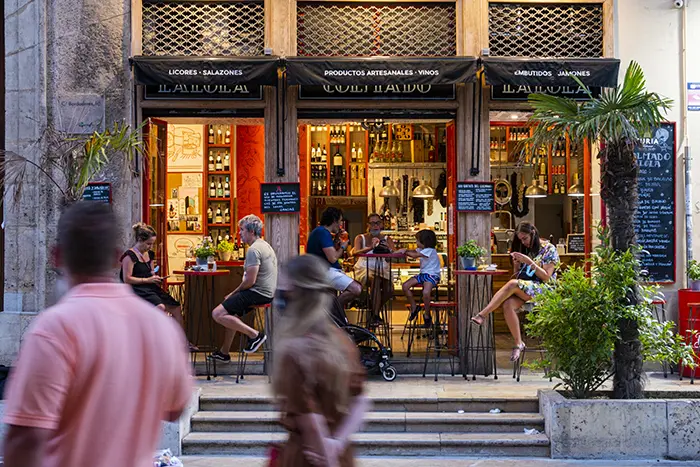 Valencia's quality of life is unchallenged by many other European cities – not least because it has sunny weather all year round.
Situated on the coast, Valencia has superb mountain views, streets lined with orange trees, and a cityscape blending the architectural styles of Gothic and Romanesque. It's a calmer city than many with a heightened focus on work-life balance. Many employees in Valencia have enjoyed flexible schedules and work from home options – long before remote work got catapulted in the mainstream by the pandemic.
In terms of its urban lifestyle, Valencia has more than 30 concert halls, and 50 museums and exhibition halls. Among the most famous of its cultural institutions is the City of Arts and Sciences – an architectural marvel, and the host of over 20 international art, music, and theatre festivals every year.
Unlike busier cities, getting around Valencia is simple: public transport is fast and efficient.
The city's fantastic biking infrastructure (142km of bike lanes and more than 15,000 bike parking spots) means many people travel by two wheels. And we know how tech founders like to move quickly!
For frequent flyers, The Manises International Airport is only 20 minutes from the city centre, with international connections to Paris, London, Berlin, and Moscow. And, for those who fancy travelling to a bigger city once in a while, Barcelona can be reached by rail in 2 hours and 30 minutes, and Madrid in 1 hour and 30 minutes.
Also, let's not forget Valencia's affordability. According to Expatistan, Valencia's cost of living is cheaper than 82% of cities in Western Europe.
The cost of housing is competitively lower in Valencia than in other Spanish cities too. Our clients are always surprised at the amount of apartment or house their money can buy in Valencia.
2. A city of technical and creative talent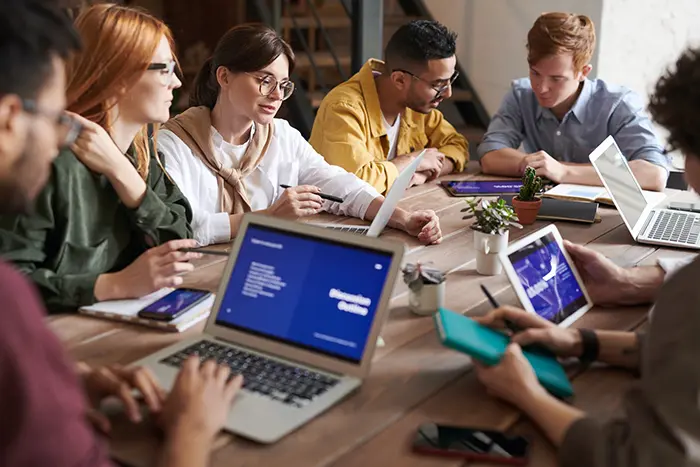 Thanks in part to the city's high-class universities, Valencia is brimming with talented professionals.
Home to two of Spain's main universities – the University of Valencia and the Polytechnic University of Valencia – as well as six private universities, the coastal city sees over 25,000 Bachelor and Masters students graduate every year. Of that number, more than 3,500 are engineers and developers.
Talent in Valencia is simple to find, cheap to house, and easy to afford for early-stage startups. According to global jobs portal GlassDoor, the average junior software developer in Valencia earns an annual salary of €17,219, compared to €22,567 in Barcelona.
In addition to tech talent, there's also a growing network of international creatives and designers in Valencia that are contributing to the city's booming art scene.
It's no wonder: Valencia has a long history of creativity. It's the place where iconic architect Santiago Calatrava was born, where paella was invented, and where the famous Valencia Fallas festivity, which was awarded UNESCO heritage status in 2016, was first produced.
To add to its artistic credentials, Valencia was named the World Design Capital for 2022 in September 2019, as a result of its effective use of design in public policy and its positive impact on industry.
3. A fast-growing startup hub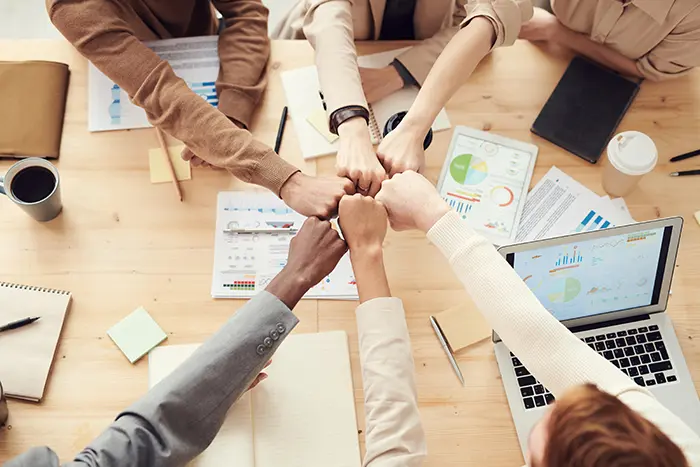 Valencia is the fastest-growing startup ecosystem in Spain, as recent statistics show.
According to the Spanish Research Institute, Valencia is home to 900 startups, and has the most startups in Spain per capita.
We'd be hard-pressed to fit in just how many interesting companies there are in Valencia, but here are just a few:
Kenmei Technologies is an artificial intelligence startup that provides data intelligence and network automation to help telecoms companies and mobile network operators handle their networks. Launched in 2018, the company has tripled its size over the last year, and was listed by Sifted as one of the top 10 Spanish startups to watch in 2020.
Next up: Streamloots, a marketplace where customers can buy real-time interactions with live streamers. The company has raised €1.6m to date from prolific investors, including Barcelona-based Lánzame Capital SL, and was the Startup Competition Winner of South Summit 2019.
Other fast-growing startups include room rental platform Beroomers, global payment fintech Flywire, and laundry and dry-cleaning company Mr. Jeff – which has grown to 500 employees since its founding in 2015, and has even acquired a fitness startup, Entrenarme.
4. A network of startup support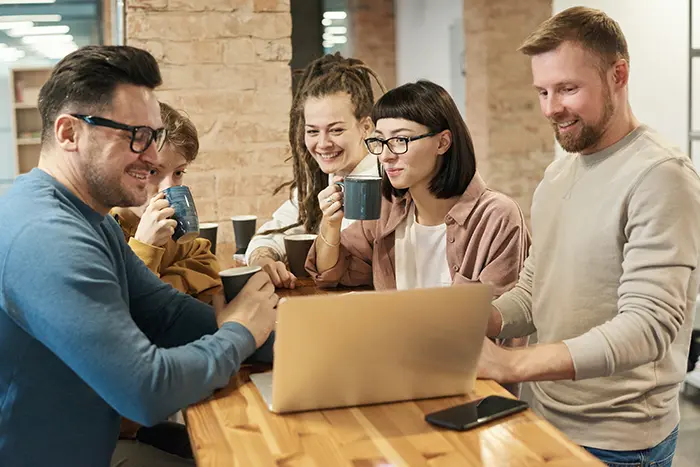 Valencia stands out against other cities as a startup hub due to its interconnectivity.
Many startup founders say that Valencia is the place for quick lunchtime meetings, spontaneous coffees, and bumping into people in the street – a helpful way to connect without all the planning.
It's also easy to access support in Valencia: the city is home to a rather robust network of accelerators, incubators, and business angels offering sector-specific expertise and financial assistance to early-stage entrepreneurs.
For example, incubators like Demium build startups from the ground up by creating teams of like-minded individuals. When talented entrepreneurs are selected for the program, they're matched with a cofounder and given access to a network of experts, partners, and investors. After six months, solo entrepreneurs emerge as part of a founding team with a hardy business model they can implement.
Also, the Plug and Play acceleration program, based in Valencia, has become one of the most well-known in Spain, alongside others such as GoHub, Lanzadera, and Insomnia.
Other platforms committed to helping startups get on their feet is Startup Valencia. This organisation acts as a landing pad for new entrepreneurs, helping them search for opportunities and connect with key players in the Valencian ecosystem.
If you're considering a move to Valencia, please feel free to contact me and my team. At Found Valencia we specialise in Real Estate, resale Villas and Apartments, Farms and luxury construction projects. If we haven't got it listed we can build it for you.
We regularly partner with individuals and families looking to relocate to this gorgeous Spanish city. And our network of partnerships means that we can provide a full turn-key solution, from finding dream properties and finalising all legal paperwork to securing places for children in school and registering pets at the vet!
Photos 1 and 2 by Javier Martínez