The real estate market in Valencia has been booming in recent years, making it an ideal location for property investors, homebuyers, and sellers alike. At Found Valencia Real Estate, we understand that navigating the real estate landscape can be a daunting task, especially for first-time sellers. That's why we've compiled a list of 7 essential tips from successful sellers in the current market in Valencia. By following these guidelines, you'll be well on your way to securing the best possible price for your property and enjoying a smooth, hassle-free selling experience.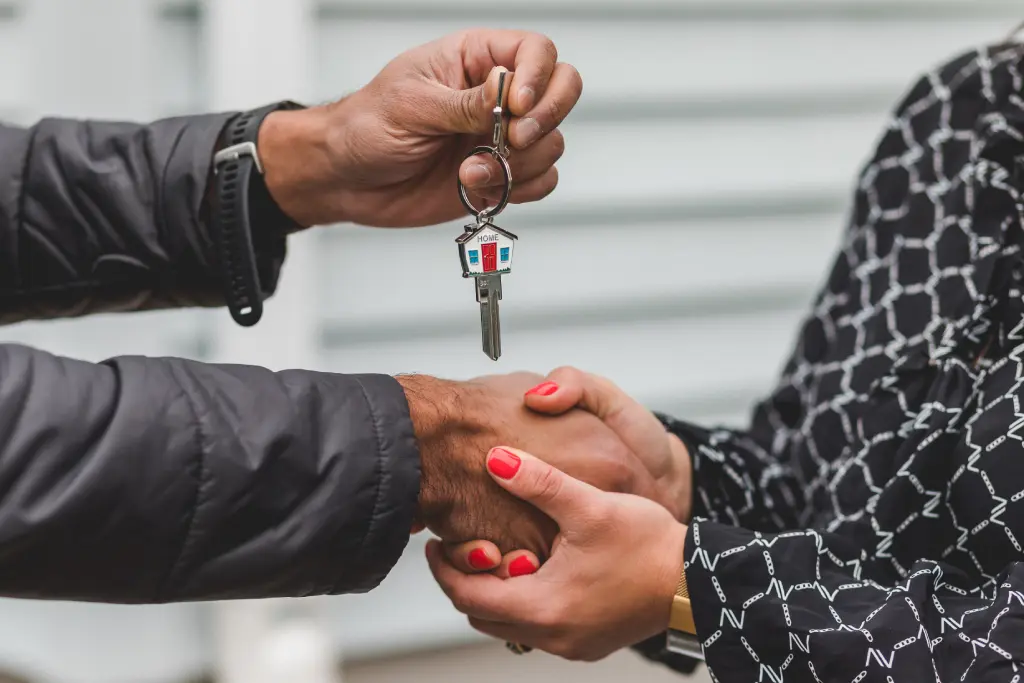 1. Understand the Local Market
Before listing your property for sale, it's crucial to gain a thorough understanding of the local market in Valencia. Researching recent property sales, current listings, and market trends will help you make informed decisions and set a competitive asking price. At Found Valencia Real Estate, we provide our clients with comprehensive market analyses to ensure they have a clear picture of the property landscape in Valencia.
2. Choose the Right Real Estate Agent
Selecting the right real estate agent is one of the most important decisions you'll make when selling your property. Look for an agent with a strong track record in the Valencia market, who is knowledgeable about the area and has experience selling similar properties. We take pride in our dedicated team of agents who are committed to providing exceptional service and guiding clients through every step of the selling process.
3. Showcase Your Property's Unique Features
Highlighting the unique features of your property can make all the difference in attracting potential buyers. Consider investing in professional photography and creating an engaging property description that showcases the best aspects of your home. Don't forget to highlight the local amenities, such as parks, schools, and transport links, which can be a major selling point for buyers.
4. Invest in Home Staging
The way your property is presented can have a significant impact on its appeal to potential buyers. Home staging involves decluttering, depersonalizing, and professionally arranging furniture and accessories to make your property look its best. Investing in home staging can help you create a lasting first impression and maximize the value of your property.
5. Be Flexible with Showings
Being flexible with property showings is essential for accommodating potential buyers' schedules and maximizing your chances of selling quickly. We recommend allowing your real estate agent to schedule viewings at various times, including evenings and weekends. This will ensure that your property receives the widest possible exposure and increases the likelihood of receiving multiple offers.
6. Set a Realistic Asking Price
Setting a realistic asking price is crucial for attracting genuine interest from potential buyers. Overpricing your property can lead to it sitting on the market for an extended period, which may ultimately result in a lower selling price. Working closely with your real estate agent to determine a fair market value based on comparable properties in the area will help you set an attractive and competitive asking price.
7. Be Prepared to Negotiate
In a competitive market like Valencia, being prepared to negotiate on price and terms can make all the difference in securing a successful sale. Collaborate with your real estate agent to develop a negotiation strategy that considers your priorities and objectives, while also being flexible enough to meet the needs of potential buyers.
By following these 7 tips from sellers in the current market in Valencia, you'll be well-equipped to navigate the real estate landscape and achieve the best possible outcome for your property sale. At Found Valencia Real Estate, our team of experienced professionals is dedicated to providing personalized support and expert guidance throughout the entire selling process. Contact us today to find out how we can help you make the most of your property sale in Valencia.
In conclusion, the real estate market in Valencia offers a wealth of opportunities for property sellers. By understanding the local market, choosing the right real estate agent, showcasing your property's unique features, investing in home staging, being flexible with showings, setting a realistic asking price, and being prepared to negotiate, you'll be well on your way to a successful and profitable property sale.
At Found Valencia Real Estate, we're committed to delivering exceptional service and tailored solutions to meet the unique needs of each client. Our extensive knowledge of the Valencia market and our dedication to providing outstanding support throughout the selling process make us the ideal partner for your property sale journey.
Don't hesitate to reach out to us with any questions or to discuss how we can help you achieve your property selling goals in Valencia. We look forward to working with you and making your property sale experience as seamless and enjoyable as possible.
* Photos by RODNAE Productions