The pandemic and lockdowns have changed what buyers want from luxury property in Valencia.
Affectionately known as "Spain's third city", Valencia's star has been on the rise in the last 18 months and the coastal elegance of the city is giving Barcelona and Madrid a run for their money.
In November 2020, Bloomberg named Valencia as the #1 city to live in for ex pats.
Valencia's natural scenic beauty, located as it is on Spain's east coast, and authentic Mediterranean lifestyle combined make it an attractive proposition for luxury buyers.
The region offers a broad variety of property styles, from high end penthouses to exclusive villas and country houses. The stunning scenery and the infrastructure makes for an affordable relocation project.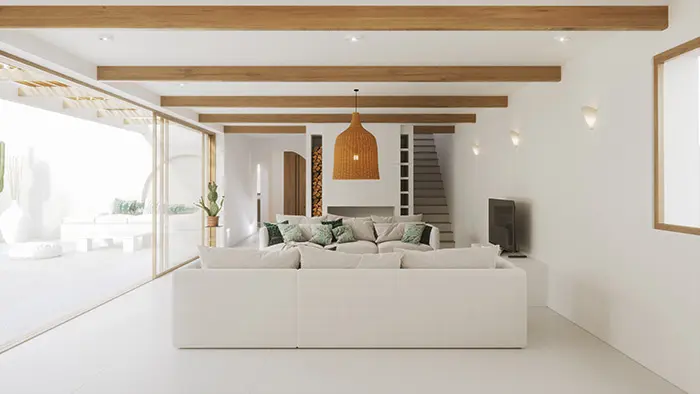 Valencia is attracting international attention
For years Found Valencia has helped international clientele relocate to this magnificent part of Spain."It's not all about property but a lifestyle" says Conor Wilde, MD of Found Valencia.
While the pandemic and lockdowns did impact on the real estate market in a significant way, interest in Valencia remained constant and has increased greatly from certain corners of the globe.
Once news of the vaccine program and the path it represents out of lockdown was shared, our team has again been busy with enquiries from around the world about everything Valencia has to offer. We love this optimism, and as travel opens up again, it is our pleasure to showcase Valencia's dream properties to people.
The wish list is changing
While this optimism is welcome, it would be remiss of us to pretend that the pandemic and subsequent lockdowns have not had an effect on what people want from their homes.
And that includes luxury property too. More space is required and this trend is here to stay.
Turnkey property is in demand
Existing high end properties are still of interest, but there is a noticeable upward trend in buyers wanting to purchase turnkey products.
We market to an extensive list of countries in nine different languages, and our international buyers are expressing a strong requirement for homes built to their own specifications all piped with up to 1000mb of fibre optic.
Having a bespoke property built takes care of individual family needs and accommodates the new remote working environment many professionals will follow.
Found Valencia brought our Casa Arenaa concept to the market in early 2021.
This turnkey product allows our international buyers to purchase a home that is:
Fueled by fibre optic internet up to 1,000 mb
Built with office/business space
Plan can be modified to adapt to a clients requirements
Filled with enormous amounts of natural light
Designed with large communal areas
Masses of exterior entertaining and dining space.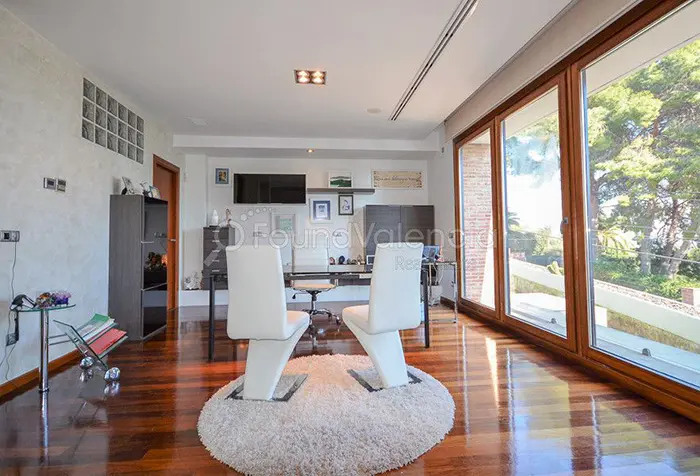 Multi-functional spaces are in
Open plan is still very much inherent in designed spaces but there has been a shift in how luxury buyers desire their homes to "flow".
In many ways, we are seeing luxury buyers now want the best of both worlds – open plan and demarcated areas but privacy remains at the top of the list, and that's were Found Valencia comes in.
The now ubiquitous home office is a case in point. This is an area of our homes that is now clearly marked for work. Other places in the home might be exclusively allocated for play/relaxation.
Multi-functional spaces are still in demand, but as our working lives move more into our homes, the desire for homes to have spaces to "switch off" is increased.
Smart homes just got smarter but for different reasons
Demand for home automation aligns closely with buyers wanting turnkey products.
Smart home technology continues to be a request from buyers.
However, the focus is no longer on home automation for convenience sake. It's now shifting to a focus on what smart home technologies can do for experience and the environment. For example, managing water supply to prevent waste and including energy producing roofs in a build.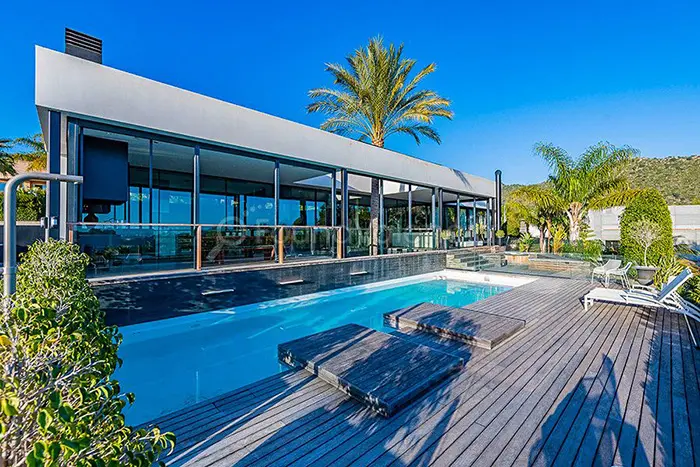 Wellness is a lifestyle and property trend
Wellness was already identified as a trend in the lifestyle space long before Covid-19 emerged.
That said, the virus has only strengthened the attention we pay to health and wellness now in 2021. And we're seeing this focus expand into our living spaces too.
We recently shared the following details with Abode 2, luxury property magazine, on this trend.
"We're fielding many enquiries for luxury buyers who want wellness spaces incorporated into their properties. This goes beyond indoor and outdoor swimming pools, a spa bathroom and steam rooms. Overall holistic wellness principles are now influencing the design of lighting, water flow, energy efficiency, noise etc. This too is tied into environmental concerns. Luxury buyers are increasingly asking about the eco-credentials of the properties they're investing in, and this is coming to be known as "wellness real estate".
If you're curious about property in Valencia, please contact us. Our team would be delighted to discuss your luxury property dreams with you. And make them come true!
MD of Found Valencia Conor Wilde is available for a video call at any time.